Welcome to the Sanctuary
We are so pleased to welcome you to The Sanctuary.  We hold classes most days, for every skill level. Our website is designed to let you know about new programs and special workshops.  It also gives us a chance to pass on interesting information about pilates and yoga and the value these practices can bring to your life.
 

This outward spring and garden are a reflection of the inward garden.  
~ Rumi
 Our Spring Schedule Continues until June 30th!
Follow this link to check out our schedule from 
Bro-ga : Yoga For Guys
For all of you guys out there, this is a Yoga class designed specifically for you.
Pre-hockey/curling season, post-golf/cycling/baseball/sailing season, mid-harvest and everything else in life season, come and give your joints and muscles a little tune-up. Low backs, hamstrings, shoulders, hips – we've got you covered.
No experience or equipment necessary. Just come.
When?
 
Tuesdays from 7:00 to 8:00 pm
Where?
1 Caroline St West, Creemore
*******
Private Sessions
Private sessions are the best way to support your individual practice. These sessions are invaluable in terms of informing both the instructor and the participants of the particularities that may impact a practice. Call or email to book your Pilates or Yoga session.
Kids' Yoga is Back!
Kid's Yoga is back on the roster!
Children ages 7+ are welcome to join us on Monday nights between 3:45-4:45 pm. Pick up from NCPS is available and snack supplied! This is a registered class so please email/call to reserve your spot. See website for class description. Classes will run September 11 – October 30 (7 classes, excluding Thanksgiving Monday).
Cost $100 (Snack and taxes included. Sibling discount available)

 Thank you Andrej Kopac!
So much thanks to the talented Andrej Kopac (Snukastudio Inc.) for his expertise in photographing our studio.  We are so appreciative of your time and your beautiful work, Andrej!
How You Stand is Very Important!
Something to think about when you are standing around the holiday punch bowl, or waiting in the checkout line, carving the turkey or decorating your house
— how we stand.
Standing affects our posture, general movement and overall wellbeing. When we do standing work in a class, think of the benefits:
— it challenges your balance and proprioception
— we are weightbearing without equipment
— it provides variety and is functional to our day
— it helps improve awareness of our gait (how we walk/run)
— it is helpful for pelvic floor awareness
When standing, think of how your feet, ankle, knees and hips align, keep lengthening the body out of the hips and waist and keep grounded through the balls of the feet and heels.
Follow us on Facebook
Social media has finally drawn us in.  Please feel free to follow us on Facebook to learn the most recent updates, schedules, reminders and events/workshops at the studio.  We would love you to spread the word!!  Click on the Facebook icon or follow this link.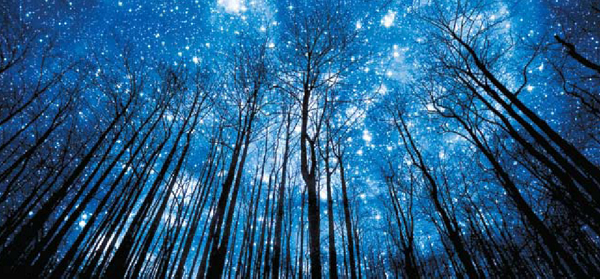 Stand Tall and Move Around!  It's Good For You!
Standing tall makes you feel strong, confident and less likely to feel pain, according to new research from Toronto's Rotman School of Management.
Psychology aside, correct posture has a direct impact on well-being, according to kinesiologist Craig Kipling, principal ergonomics consultant. "Posture affects nerve stimulation, the circulation of blood, the lymphatic system and has a huge impact on everyday life — standing tall makes you feel confident, changing how others see us but also how we see ourselves."
And if you need another reason to get out of that chair and get moving:
— As soon as you sit the electrical activity in your legs shuts off
— Calorie burning drops to 1 calorie per minute
— Enzymes that help break down fat drop 90%
— Good cholesterol drops 20%
— sitting 6+ hours per day increases your risk of early death up to 40% EVEN if you exercise
— the recommended 30 minutes of daily activity is not enough …
Get up out of your chair frequently throughout the day and move around!