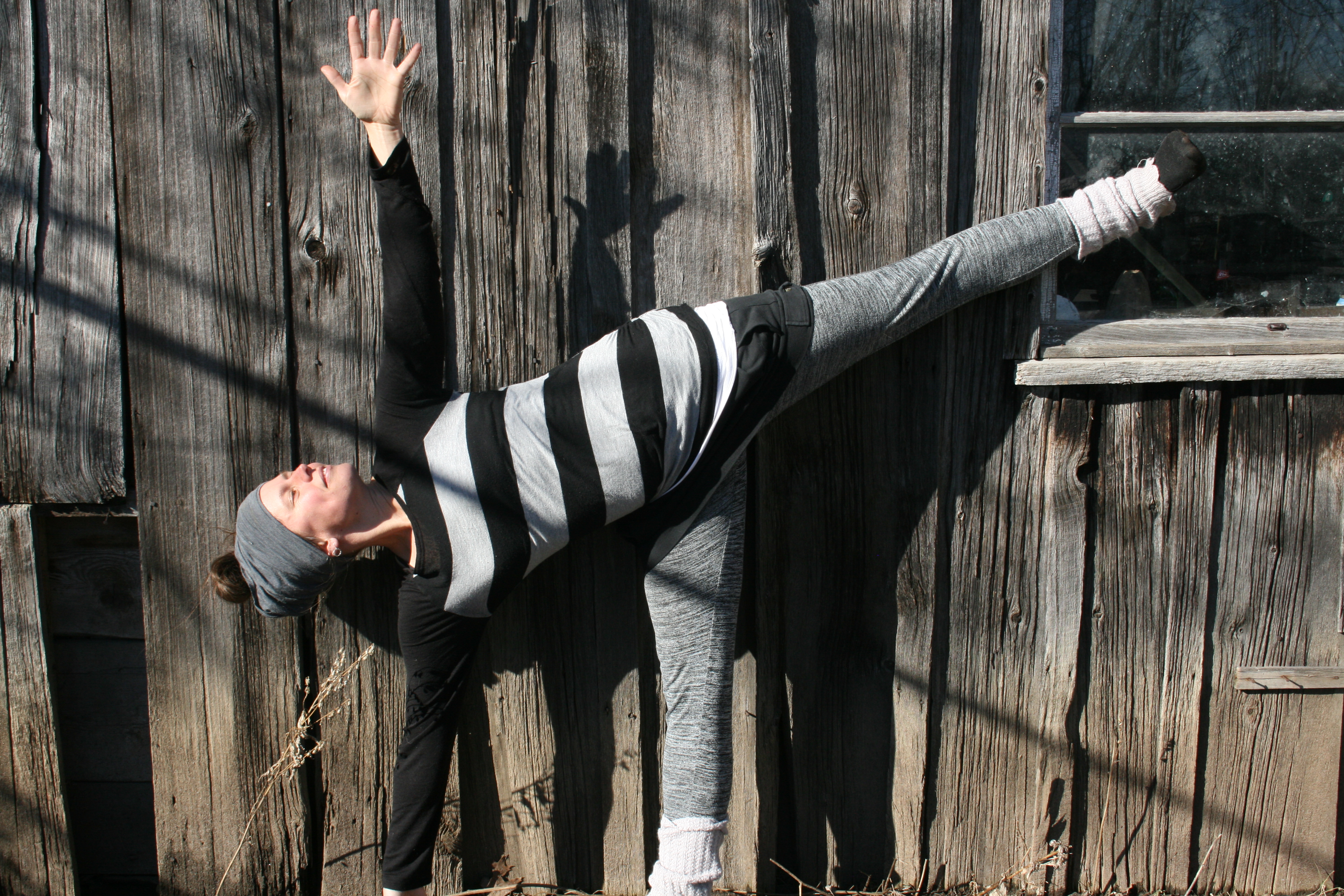 Sass Dempsey, Yoga Instructor, BSc, BPHE, BEd
Sass Dempsey is a certified Yoga instructor (YogaWorks, 200-H) who also holds undergraduate degrees in supporting fields with Bachelors in Physical and Health Education, Science, and Education.  While working on a Masters in Counselling Psychology, Sass' research led her to study the parallels between Yoga and modern day Psychology.  It was this parallel and her affinity for both fields that encouraged her formal teacher training.
Sass recently moved from Alberta where she taught Yoga full-time at Shanti Yoga Studio, Lotus Soul Studio and within her community.  Prior to this, she studied Yoga abroad in India, Nepal, and Taiwan.
Sass' classes have a strong focus on alignment, breath work, mindful movement, flow, and relaxation.  She draws inspiration from the by-product of an asana (posture) practice – a quieted mind.  Sass hopes that the practice of Yoga encourages its students to meet with a sense of well-being, physical strength and flexibility, balance, and glimpses of their highest self.
Yoga Class Descriptions
 Meditation & Restorative Yoga
Seated, walking, and lying meditations will be explored in more depth during this evening class.  Described as 'the Yoga of Being', Restorative Yoga encourages passive, supported postures in which breathwork may be explored.   Postures are held for a longer duration as a way of invoking the relaxation response within the body.  This class is strategically placed to restore, nourish and renew after a busy week and reset for the week to come!
Gentle Yoga
This class welcomes all levels and focuses on alignment, mindful movement, and breath work.  The asana (posture) practice will minimize extra weight bearing while still encouraging range of motion within the joints.  Modifications are available for every posture and students are encouraged to work at their own pace.
Yoga
Each class will begin with a brief meditation practice and transition into a 'vinyasa' or 'flow' style class.  Students will be encouraged to move through traditional, active Yoga poses and Sun Salutations by way of breath and refined attention to alignment.  The purpose of this refined attention is to quiet the mind and allow us to settle easily into the final restorative postures of the class and the rest of our day.
Kids Yoga
Children will learn the basic underlying philosophy of Yoga through a playful asana (posture) practice, partner yoga, and art.  Meditation (or simple concentration techniques) will be introduced by way of focusing on the breath or an object.  Classes generally follow a theme such as gratitude, compassion, mindfulness, etc.  A healthy snack is provided and pick up from NCPS optional.