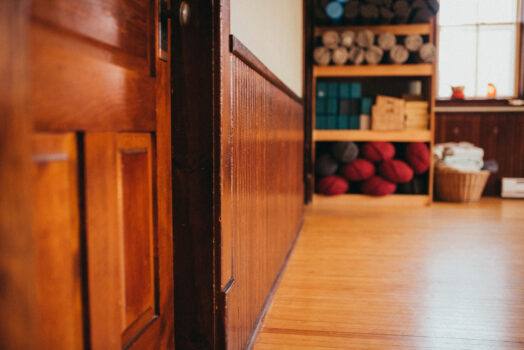 Welcome to The Sanctuary, Creemore…
Within our timeless, wooden studio,

we welcome you to let go of the outside world and focus on YOU.  
Yoga  Offerings (In-Studio & Virtual)
Yoga Flow • Gentle Yoga •  Restorative Yoga • Kid's Yoga
Bro-Ga (Yoga for Guys)  •  Group Yoga Therapy  •  Individual Yoga Therapy
Pilates Offerings (In-Studio or Virtual)
Mat Pilates •  Pilates on the Ball • Resistance Training & Core Conditioning
Nestled in the heart of Creemore, The Sanctuary has been actively offering movement practices in Yoga, Pilates and Wellness since 2014.  Our classes promote stability, space and balance in both body and mind.