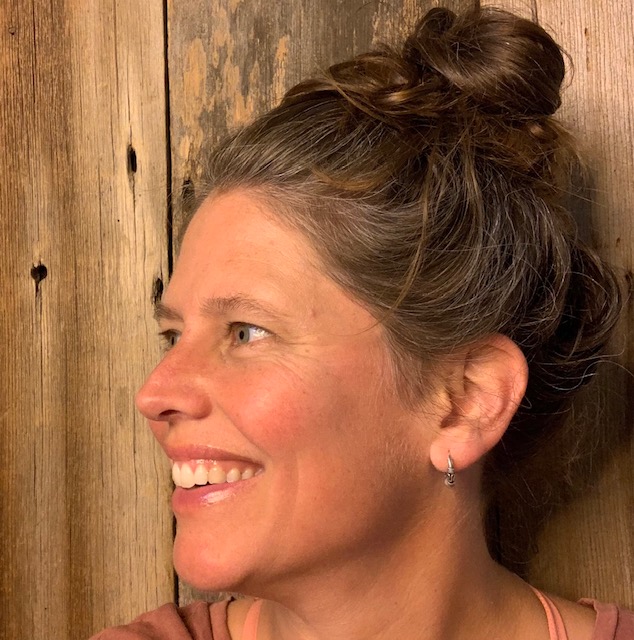 Sass Dempsey is a senior Yoga Instructor who has taught in Canada since 2005. She spent years studying abroad in India, Nepal and Taiwan and has run retreats both in Canada and internationally. More recently, Sass has become certified as a Yoga Therapist. She holds undergraduate degrees in supporting fields with Bachelors in Physical and Health Education, Science, and Education. While working on a Masters in Counselling Psychology, Sass' research led her to study the parallels between Yoga and modern-day Psychology. 
Sass' approach is gentle and guided by the needs of each student. In addition to owning and running a Yoga studio for the past 8 years, she has extended her teaching to many community groups including: elite athletes, children, youth and seniors.
Working in the capacity of a Yoga Therapist has enabled her to refine this individually-focused style even further. Sass has worked with clients with osteoarthritis, fibromyalgia, post-aneurism, post-surgery (hip/knee), MS, addictions, anxiety, depression, lyme disease, cancer, low back and neck pain, clients in wheel chairs, athletes experiencing performance anxiety in sport and those training for major competitions.
In opposition to the pace of the outside world, Sass' Yoga classes and Yoga Therapy carve out the time to pacify the mind, awaken the body and breath and re-calibrate. It is from this place of balance, that new perspectives arise and invite us to step, with more ease, back into the day.
Karin Stephens is an experienced Body Control Pilates (U.K.) and Stott Pilates (Mat and Reformer) instructor, having taught group classes, private sessions and workshops in Canada and internationally since 2004.
Karin first discovered Pilates because of back pain and other postural issues. Her mentor Evelyn Charters, inspired her to take Pilates classes as a form of relief and to develop strength. Even after being taught only a handful of exercises, she knew straight away that there was something extremely beneficial about it. After moving to Toronto from England, she trained as a Pilates instructor so that she could share the magic of Pilates with other people. Her interest in movement education and further professional development covers a vast array of workshops and courses such as on the foam roller, triad and stability balls, therabands, stability chair, reformer, spiky balls and other equipment; Pilates for golf, athletic conditioning, barre, older populations, hip and knee replacements, shoulder complex, Parkinson's, scoliosis and bone health to mention a few.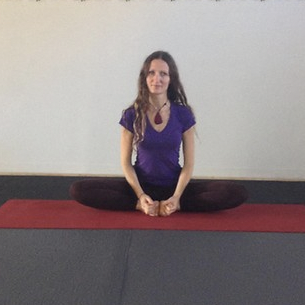 Angel Vollick
YOGA INSTRUCTOR
Angel is a certified black belt in Chinese Kempo, fire dancer, and has completed three 200 hour yoga teacher training programs certified though The Yoga Network of Canada and Yoga Alliance. In addition, she completed many retreats, workshops and weekly classes as her thirst for knowledge and love of sharing is ongoing. She has been actively teaching yoga since 2011 and has also spent many years teaching private Spanish lessons, a language she acquired through her travels around the world.
Her desire for connection not only lies in sharing yoga with people, but also in working with horses, two of which she keeps on her farm with her loving family in Stayner. Natural horsemanship shares a very close similarity to the philosophy of yoga. She uses the Equine language to develop a deeper connection of trust with the horses, that is very similar to the connection that can be developed between yoga teacher and student. She is currently working through her levels in Natural Horsemanship.
Her experience in Martial Arts, coupled with the beauty of Fire Dancing, has given her the ability for teaching unique classes. Angel offers classes to help with balance, flexibility and strength with the intention of taking the benefits of yoga beyond the mat into your everyday life.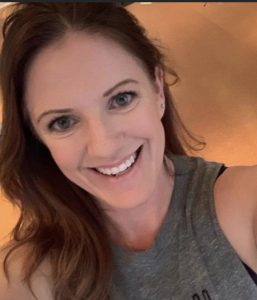 Sinead Moylett
YOGA INSTRUCTOR
Sinead is a proud resident of Creemore along with her husband and daughter (and her dog, Dolly). She is co-owner of Wasaga Beach Yoga and is so happy to be offering a class in her 'hometown' here at, The Sanctuary.
Sinead has practiced yoga for 17 years and was trained and certified through Power Yoga Canada. Sinead says that yoga has brought her a deep sense of grounding and strength in her life and that her mat has held space for her to process, to move, to let go and to expand in so many ways. She is passionate about the sacred practice of yoga and looks so forward to connecting with you, on your mat, in our space.